The Deco app allows you to quickly and easily install and manage your Deco Whole Home Mesh Wi-Fi System. You can monitor your home Wi-Fi from anywhere, and make changes right from your smartphone or tablet. Go on to know more about the Deco app.
Note: Features available in Deco may vary by model and software version. All steps and images described here are only examples and may not reflect your actual Deco experience.
Download and install the Deco app
Scan the QR code below or go to Google Play or the App Store to download the Deco app. Install the app on your Android or iOS smartphone or tablet.
Log in to the Deco app
Open the app. Use your TP-Link ID to log in. If you don't have a TP-Link ID, sign up first.
Note:
If you already have a TP-Link Cloud account, you can log in using that.
If you forgot your login password, tap Forgot Password?. The Deco app will guide you through the rest.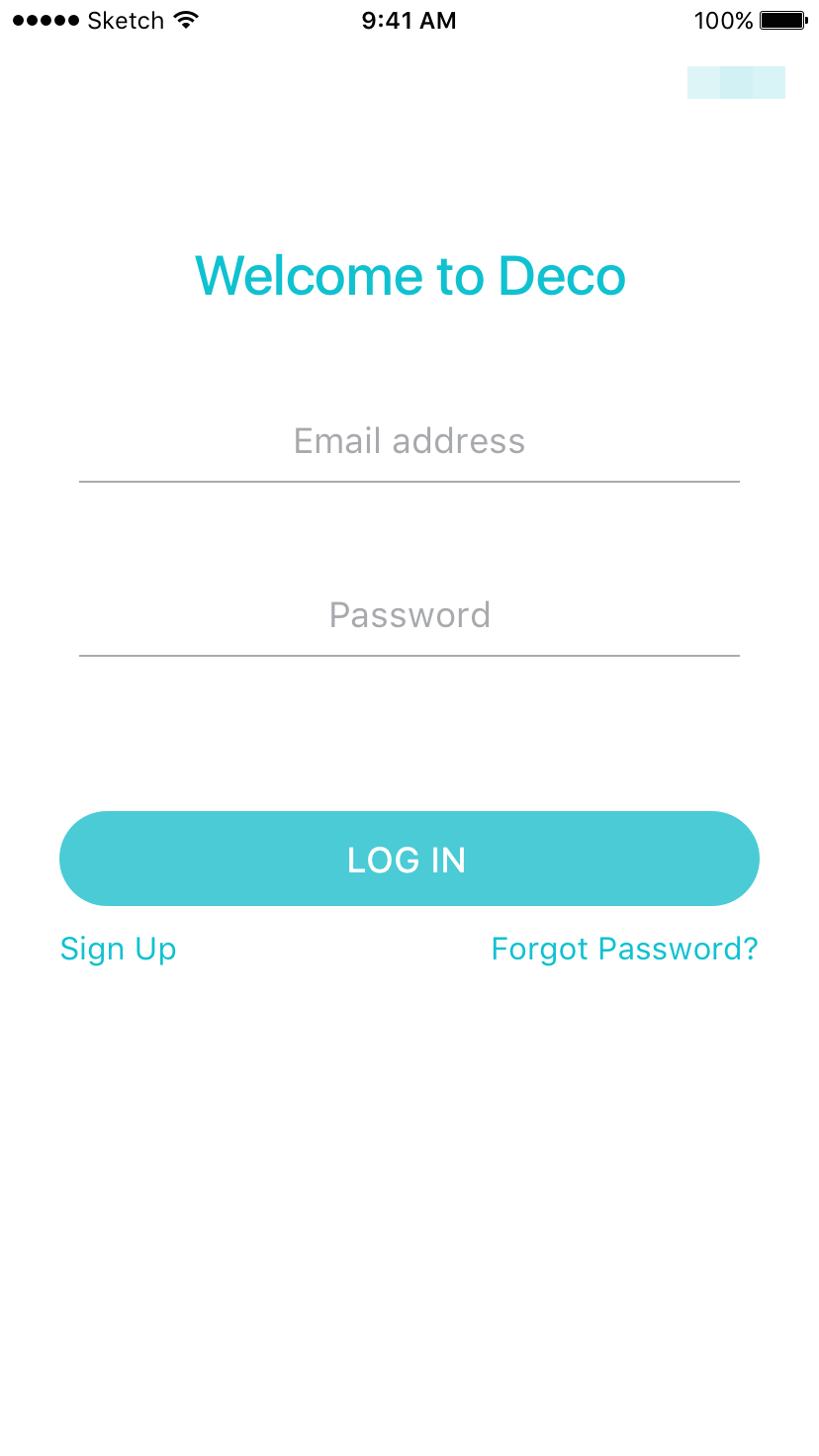 Dashboard
After you log in to the Deco app and set up the Deco network, you will see the Dashboard. Here you can add more Decos and networks, check the internet connection status and connected devices, and more. The features displayed on the dashboard may differ from Deco models.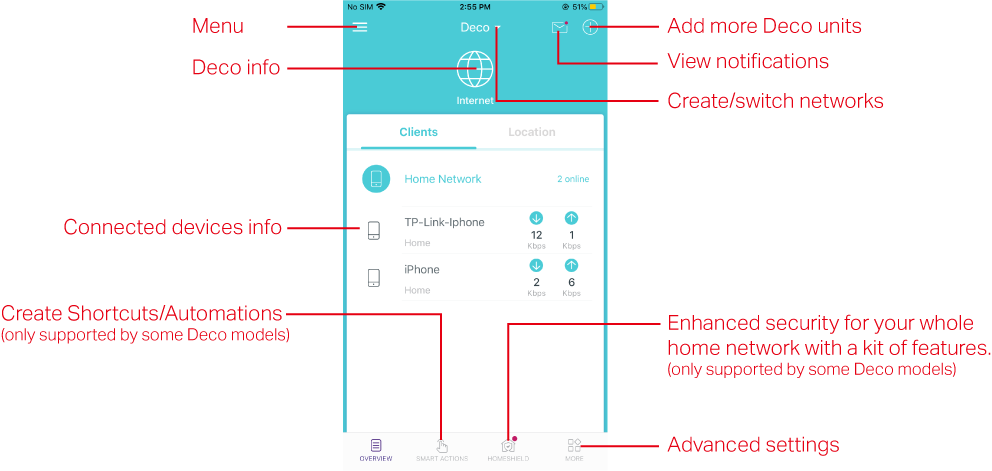 Menu
Swipe right on the Deco app, then you can configure the following settings: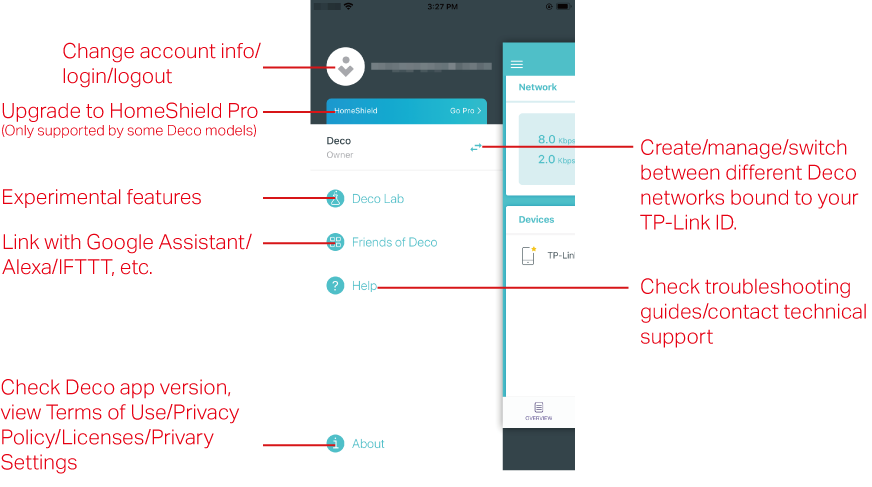 Deco info
Check the working status (online/offline) of all the Decos, set main Deco, delete the Deco network or reboot all the Decos.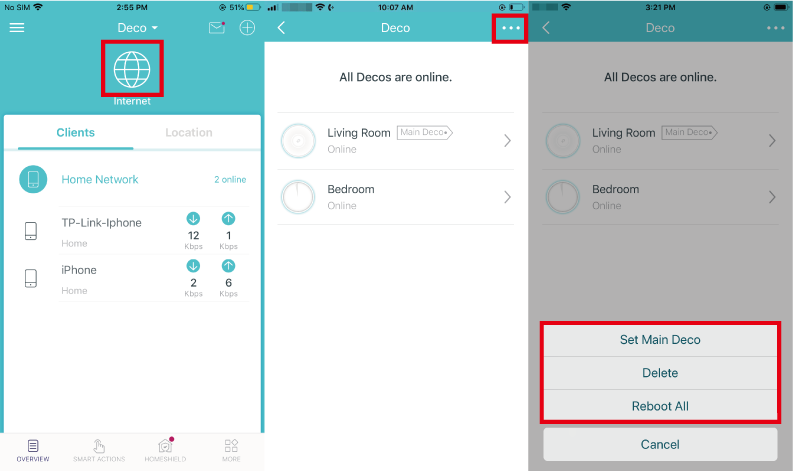 Tap a Deco unit and you can check the working status (online/offline) of all the Decos, check the details (speed/Deco's IP address & MAC address/connected clients) of each Deco unit, change the Deco's location/name, and more.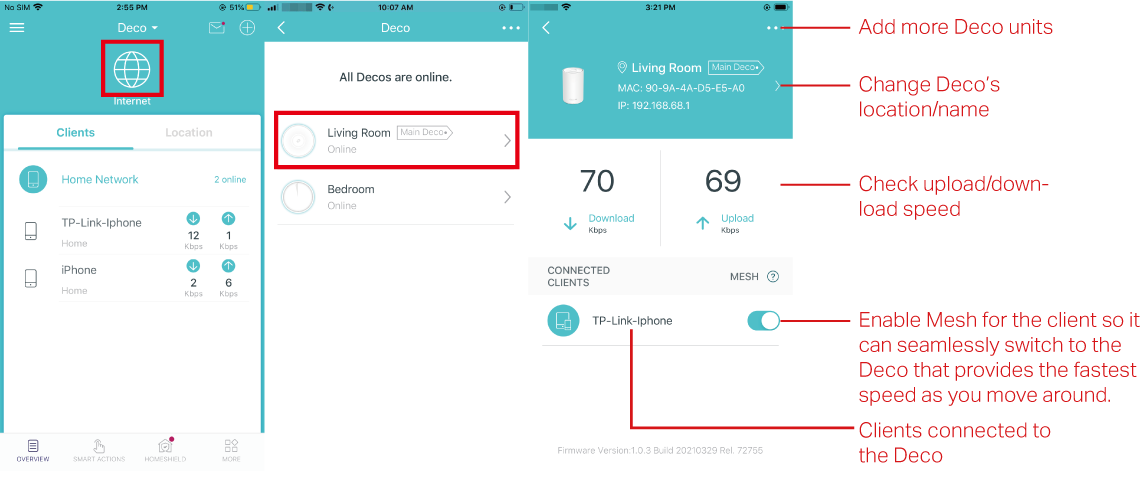 Client info
You can check detailed information about any connected client, change its name and type, enable Mesh Technology and high priority, and set a profile to manage its online activities, and more.

More feature settings
You can manage your Wi-Fi network or guest network settings, create a blacklist, upgrade the firmware version of your Deco, add manager accounts, connect a client via the WPS button, check weekly/monthly reports, and many advanced settings.
Note:Features displayed on this page may differ from different Deco models. Homecare/HomeShield/Speedtest/Network Optimization/Smart Actions features are not supported by all Deco models.